Buying a property requires making many important
financial decisions
, understanding complex issues and completing a lot of paperwork. It helps to have
an expert in your corner
when undertaking such a large purchase.
Darren can guide you
through this process, and also provide you with access to property listings
before they hit the general market
.
Here are some factors to consider when choosing
Darren as your real estate professional
:
It is important to work with a full-time agent…Darren is and will work tirelessly to get you into your dream home. He has then experience of completing transactions similar to yours.
He will provide the required time needed to support your needs, being flexible is part of being a top agent and Darren will be there for you.
Ask Darren about his credentials and education: He continually strives to improve and gain knowledge of the latest real estate trends and hold the highest designations in their respective fields of expertise.
Time is money when attempting to buy a property. He will be there to return your phone calls promptly.
Ask Darren for a list of properties he has sold or a list of references.
Choose an agent who listens attentively to your needs and concerns. Pick Darren, he'll make you feel comfortable during the process.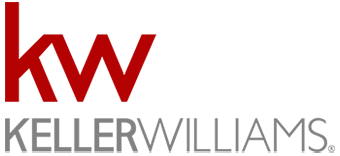 The
KW
Difference
:

Keller Williams Realty provides full service brokerage for buyers, renters, and corporate locations, commercial, financial, and investment consultants.
Our service is beyond brokerage: we are a financial consultant, educator, and partner to the end user. We pride ourselves on treating all clients with respect and honesty.
Provide a detailed comparative market analysis, which consists of intimate knowledge of property value considering appreciation, supply and demand, presentation, price-per-square foot comparison, and image.
We have access to all three local Northern NJ Multiple Listing Service systems, updated continuously; 24 hours a day, seven days a week.
We will conduct all searches for properties that work with your criteria and will suggest a number of options to satisfy your housing and lifestyle needs, including types of property, different neighborhoods, types of amenities, and layout configurations.
We will recommend a team of partners that will help you through the process. This team includes local Attorneys and Lenders, Home Insurance Representatives, and Home Inspectors.n This is essential in the process, you do not want to fall victim to working with less competent individuals, when we can provide you with trusted people in the business.