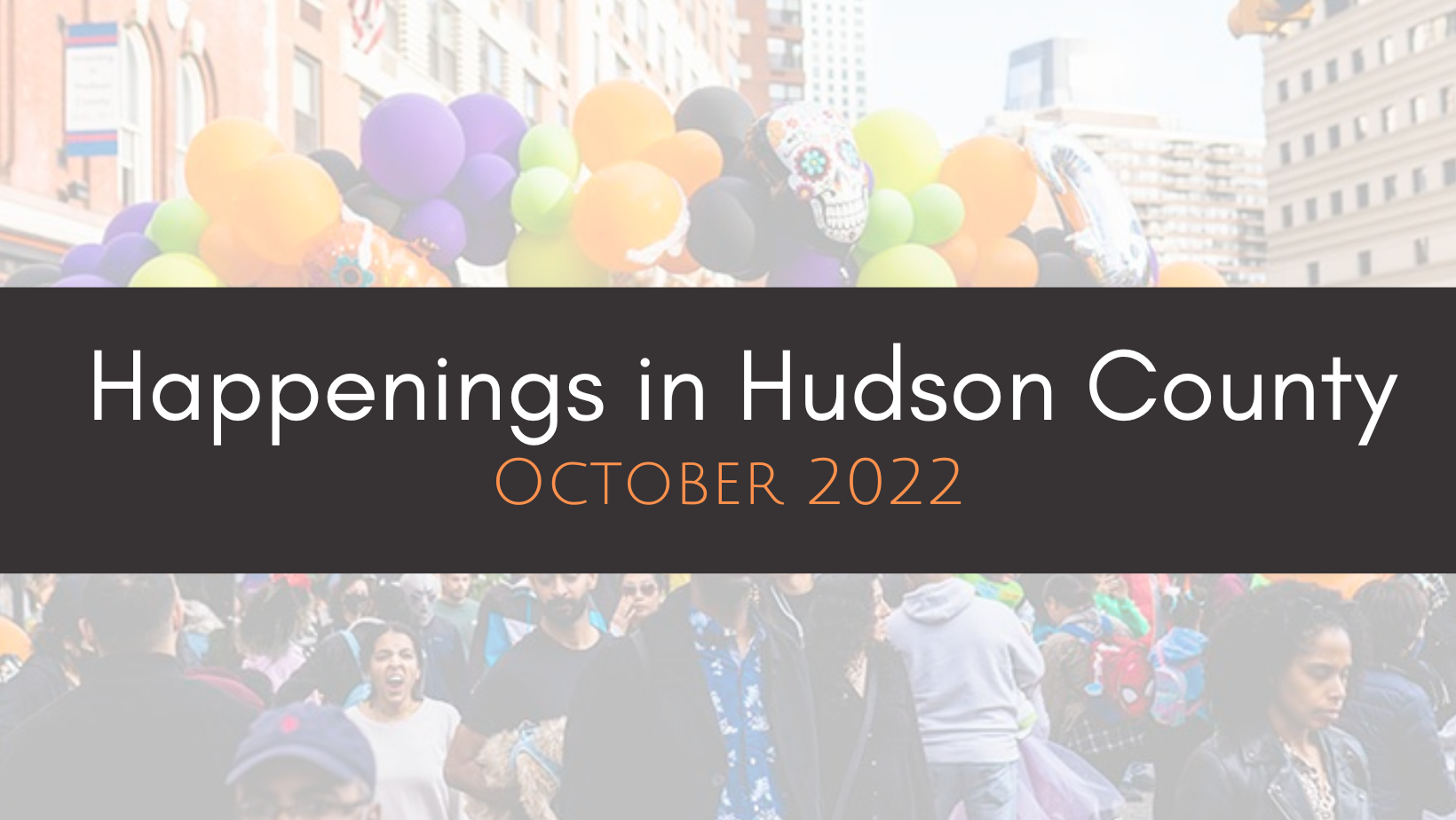 Places to go and things to do to make the most out of your Fall in Hudson County.
EAT HERE → Smorgasburg JC will be open for 4 more Saturdays this month from 11am-6pm. Located at Harborside Pl, at Hudson St., and alongside Smorgasbar beer garden.
HEAD TO → Hoboken Harvest Festival on October 22 from 11-3pm at Pier A Park. There will be lots of free activities for children including a petting zoo, pony rides, a hay maze, a trackless train and more. There will be live music with performances by The Americana Family Jamboree, Zydeco Revelators, Rockness Music and more.
CHECK OUT THE → The Ghost of Uncle Joes this annual fundraiser features local musicians dressing up and performing songs of famous bands. There will be delicious food, refreshing beer, prize giveaways for best costumes and more!! The night's theme continues with four after-parties.
GET YOUR TRICK OR TREATING FIX AT → The Jersey City North District Trunk or Treat October 27 from 6-9 pm. Free entry, food and drinks, costume/trunk contest and prizes. Jefferson Avenue between Summit Avenue and Central Avenue.
HAVE YOU BEEN TO → Dia De Los Muertos Festival? Riverside Park in Jersey City Heights will host a festival including the signature Giant Puppet Parade from local artist Santiago Cohen, community ofrenda, Mariachi Oro de Mexico, traditional Mexican dance group Sueño Americano, RNA's annual Dog Costume Contest, and more.
BRING THE FAMILY OUT → For a ghoulishly Halloween Bash good time on PATH Plaza and Grove Street on Halloween! There will be games, a corn maze, face-painting, rides, pumpkins, sand art, music and CANDY
GET EXCITED THAT → The Hoboken Ragamuffin Parade will be back October 31st. The parade features local live music, floats, lots of great costumes and so much more. Wear your Halloween best! To join the parade, meet at Washington St between 13th and 14th street.
Development Around Town
Final Concept Plans Revealed for Hoboken's Southwest Park
Renderings Revealed as Jersey City Approves Two New Waterfront Towers
New Bagel Shop Opening Inside Historic Home in Jersey City
Study Says Jersey City's Downtown Grew Eighth Fastest in U.S. over 10 years
Fall Projects
Fall Maintenance Checklist for Your Home
Fall trends 2022: decor looks for a fall home