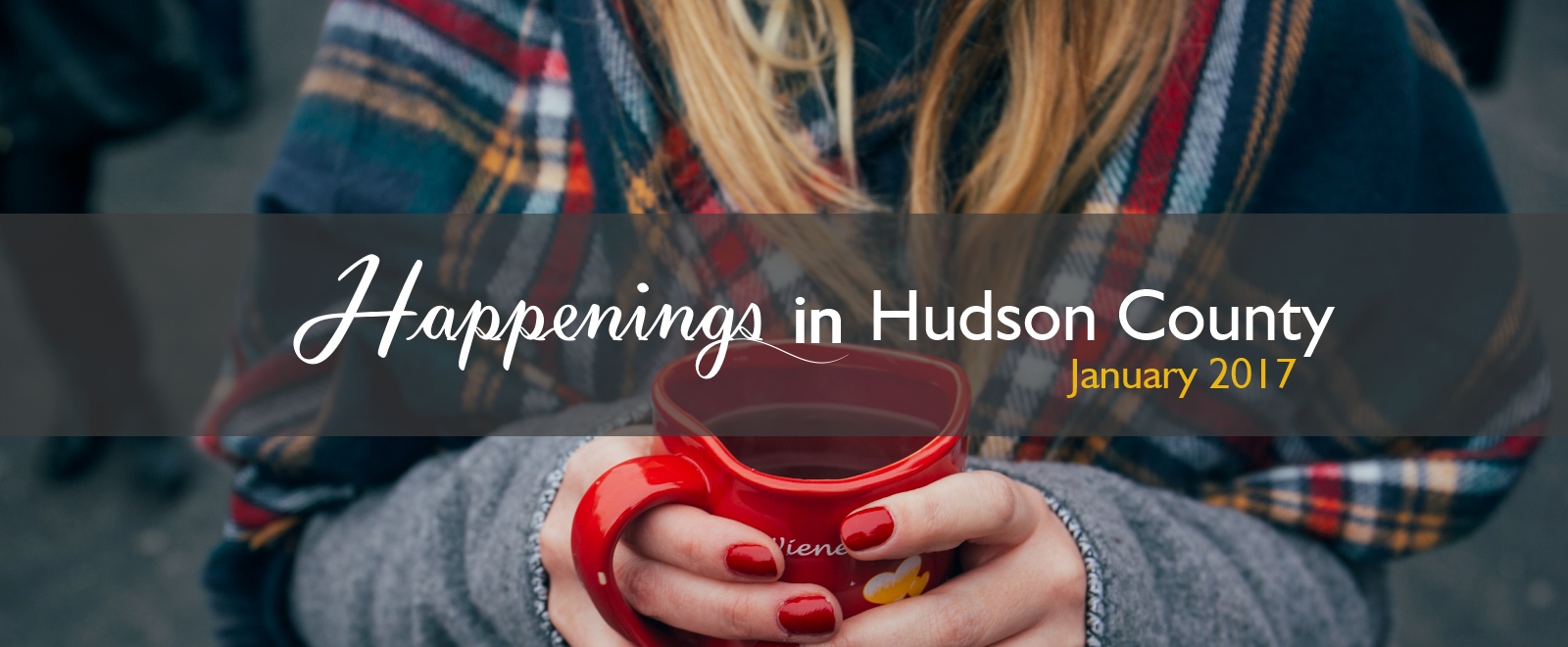 Places to go and things to do to make the most out of your January in Hudson County.
EAT HERE → El Gordo, a new Peruvian restaurant located at 291 Central Avenue in Jersey City. The new restaurant specializes in pollo a la brasa (rotisserrie chicken), ceviches, and other Peruvian cuisine. The restaurant originally started in Passaic and Paterson; this is its first location in Jersey City.
GET YOUR WINE ON AT → The Jersey City Wine Fest January 28 at the Harborside Atrium. Wine Fest is your all access pass to hundreds of new wines from around the world. Enjoy unlimited wine samples for the entire evening paired with live entertainment, food and interactive games. Ticket prices range from $15 – $130.
HEAD TO → Mutzfest in Hoboken on January 29 from 2-6pm at the Hoboken Elks Club. The event benefits the Hoboken Family Alliance and programs to support children with special needs. Tickets are $25.
SEE YOUR FUTURE AT → Soulmatewave.com 2017 Psychic Fair on January 6 & 7 at the Marriott Courtyard Jersey City Newport. World famous psychic readers gather together to help you in all matters of life love, aura and energy cleansing. Crystals and healing merchandise will be available for purchase. Ticket prices range from $15 – $65.
CHECK OUT THE → Carton Brewing Tap Takeover at The Shepherd & the Knucklehead on January 26 at 5pm. Come sample Boat Beer, B.D.G., 077XX, Carton of Milk, Red Rye Returning, Carton Canyon, Wit Whale, Sit Down Son, Epitome, Ship Wreck Porter, Decoy, Gilded Lily, Regular Coffee, Irish Coffee, and Cafe Y'Churro for a night of fun.
HAVE YOU BEEN TO → Grand Vin located in the heart of town on Grand Street in Hoboken. Featuring an array of carefully selected wines and craft beers, delicious dishes made from local ingredients, and a knowledgeable staff to accommodate your every need, Grand Vin is the perfect place to unwind after work or socialize with friends.
RESOLUTE TO→ Join the gym in Hudson County. Hudson County is full of great gyms which offer a variety of programs to fit your needs and lifestyle. Get started on the new year, new you!
VOTE FOR→Jersey City in the Curbed Cup Finals! Jersey City is going head to head with NYC's Financial District in Curbed New York's NYC Neighborhood of the Year. Voting is open until January 2, so head on over to vote while you still can.
GET EXCITED THAT → The PATH Train weekend service has been restored following the installation of new safety and signalization upgrades. Weekend closures began in early August to enable crews to install state-of-the-art communications equipment and cables, as well as perform additional repair and repainting work. The train is now operating on its normal weekend schedule.
Development Around Town

Exchange Place Hyatt House Plans Rooftop Restaurant with Retractable Glass Roof

Planning Board to Hear Proposal for 342 Johnston Avenue, Jersey City

Journal Square Prepares for the Boom

January DIY Projects
25 Remodeling Projects You Can Do in a Weekend

Bounce Back from the Holidays: The Year's Best Posts on Budgeting & Saving Money